Liverpool vs Real Madrid: Jurgen Klopp says Reds have to play 'two super games' in Champions League to progress | Football News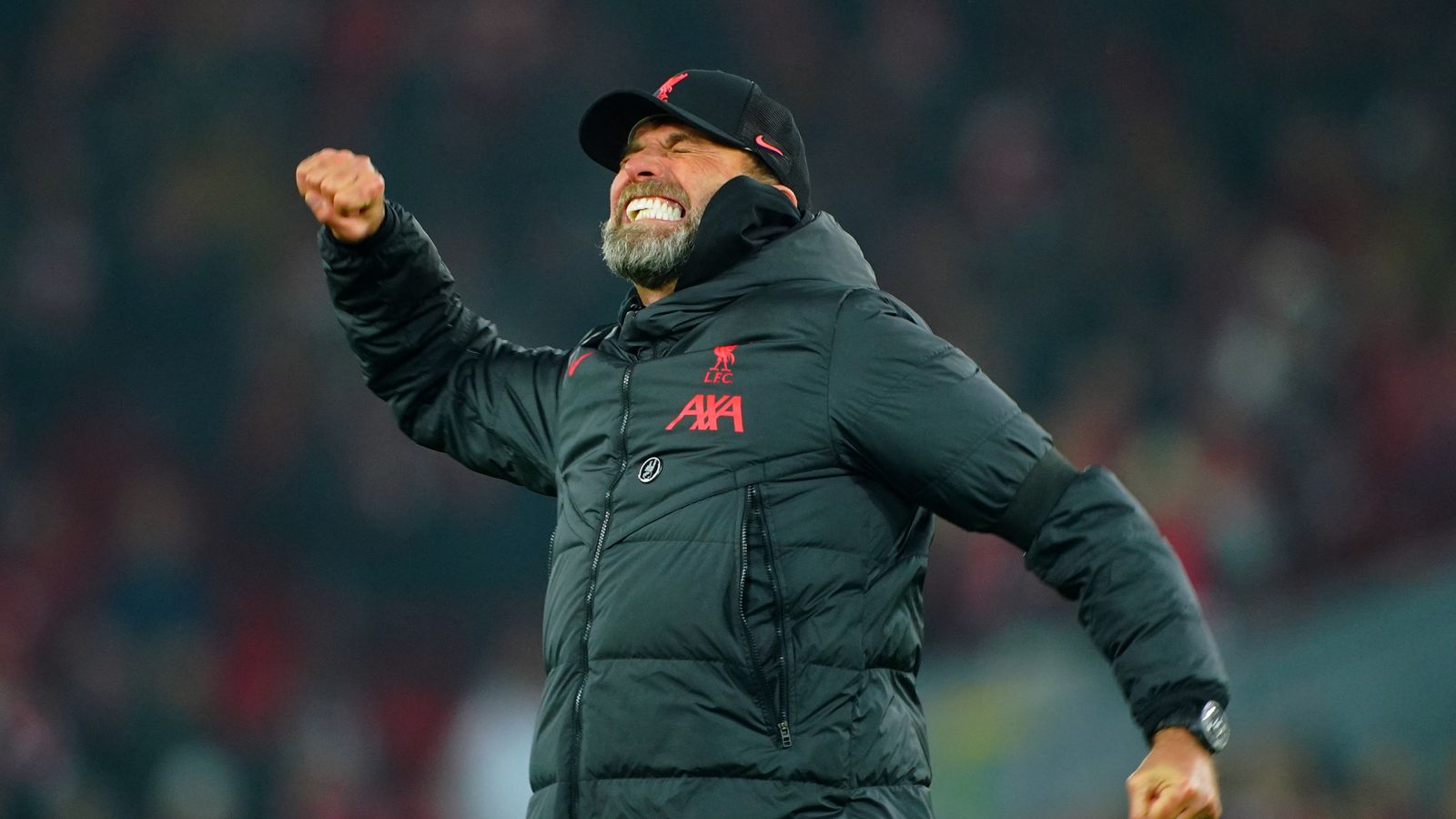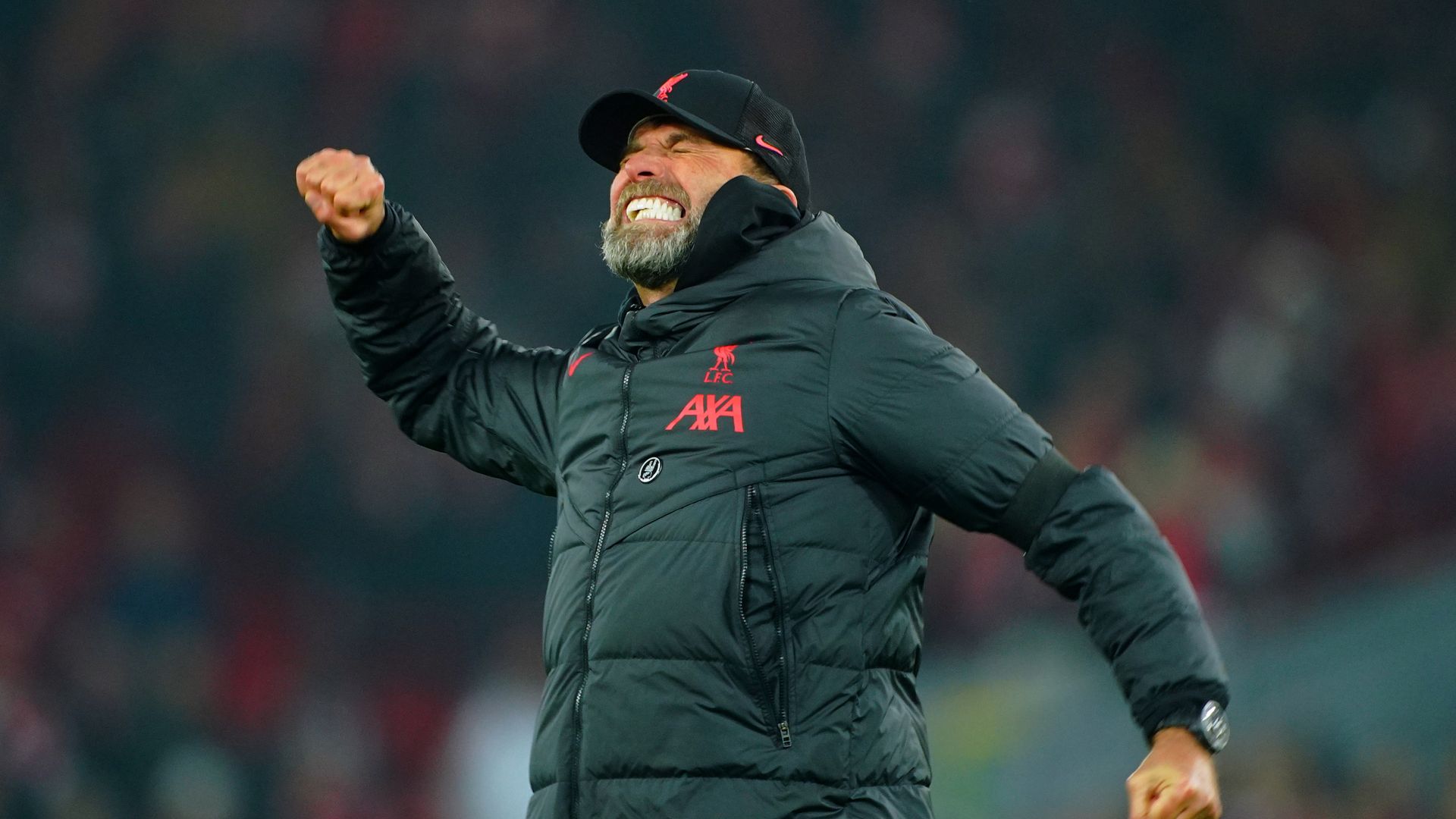 Jurgen Klopp says Liverpool must play "two super games" to progress through their Champions League round-of-16 tie against holders Real Madrid, who he reckons "don't have to play their best" to advance.
The Reds have recovered from their 3-0 defeat at Wolves in early February by claiming important wins over Everton and top-four rivals Newcastle to get their season back on track ahead of Tuesday's huge first leg at Anfield.
Klopp reckons his side's form might have turned at just the right moment to take on Real Madrid, the 14-time Champions League winners.
"With the recent history and [both clubs] quite successful in the competition, difficult to play against, grinding results out, it will be a top football game," said Klopp.
"I'm really happy we can play now, four weeks ago it would have been different, but life is all about timing. Maybe we've found our feet right in time for this game even though I would have expected us to be ourselves if we hadn't won the last two games because it's a different competition and you have to use this opportunity.
FREE TO WATCH: Highlights from Liverpool's win against Newcastle in the Premier League
"We have these two results and hopefully we can build on that but we need to play a super game, we need to play two super games, to be honest, to get through. I have no problem with that because if you don't play your best you don't have a chance – Real Madrid don't have to play their best and still have a chance! That's the difference. That's pretty special. I can't wait."
'Same clubs, different teams, different times'
Image:
Real Madrid lift the Champions League trophy for a 14th time after beating Liverpool 1-0 in last year's final
Liverpool played Real Madrid in last year's final in Paris, losing 1-0, but Klopp believes they can learn from the disappointment having not won in six meetings since 2014.
"I didn't watch it back until this weekend. The thing I realised immediately was why I didn't watch it back but I had to – it was proper torture," he said.
"We played a good game and could have won the game. They scored a decisive goal and we didn't, and that was the reason.
"You could see how experienced Madrid is, how little they are fussed when the other team has chances, they don't lose confidence, they know their chance will come.
Image:
Vinicius Junior scores Real Madrid's winning goal in last year's Champions League final against Liverpool
"This is that team, the competition and you can learn from them, definitely. But that's six, eight months ago. Before that, we played there on the training ground and here in an empty stadium. Here, it was a really good 0-0, we let them work hard and that was good.
"But this is now, same clubs, different teams, different times. There's a history in the last few years. One of us was always in the final, that's how it feels at least, and usually if you go to the final you have to kick us out or them, this time we play each other, let's see who goes through."
Nunez injury update
FREE TO WATCH: Highlights from Liverpool's win against Newcastle in the Premier League
Klopp revealed there is a possibility Darwin Nunez could be fit for the Anfield showdown after being substituted in Saturday's victory over Newcastle with a shoulder injury.
"There is a chance, from all the possible scenarios, apart from being absolutely nothing," said Klopp.
"We have to see how he can deal with the pain and after that make a decision."
Full Story: https://www.skysports.com/football/news/12040/12815858/liverpool-vs-real-madrid-jurgen-klopp-says-reds-have-to-play-two-super-games-in-champions-league-to-progress
TAGS: #Liverpool #Real #Madrid #Jurgen #Klopp #Reds #play #super #games #Champions #League #progress #Football #News